Emails from Jennifer Cooper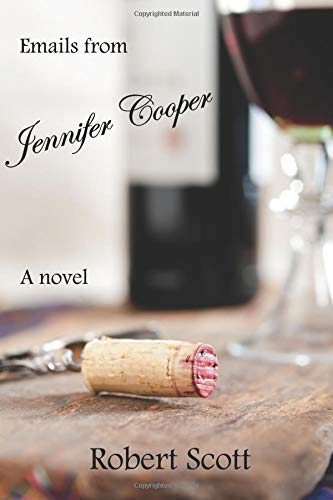 After eighteen years of marriage, Jennifer Cooper has filed for divorce. With evidence of her husband's ongoing infidelity and addictions, the discouraged 43-year-old struggles with the uncertainty of how her life will unfold as a single mother of three boys. From the frayed edges of her youth, her reflections on motherhood and romance, and her outright disdain for Victoria's Secret models, Jennifer holds nothing back in this candid story of a woman finding her way through the twenty-first century. Her resilience and character are tested each uncertain day, yet Jennifer's insight into the trials awaiting mothers who choose divorce after forty is personal, funny, and irretrievably honest.
 Robert Scott's latest novel captures one woman's determination to navigate middle age on her own for the first time. An unforgettable journey, Emails from Jennifer Cooper will resonate with women of all ages.
A woman who will not be defined by others . . .
     "I can't say whether the female leaders of the '70s and '80s intended for me to inherit a world in which I was expected to be a college-educated mother, professional, wife, and comic book superhero. I can't imagine Gloria Steinem ever wrote a speech hoping that I'd one day have to starve myself after running five miles, cleaning my house, driving my kids around, and hauling a laptop everywhere so I can get work done. She'd be embarrassed if she knew I felt pressure to do it all so I'll have a tidy McMansion, above-average kids, a fulfilling career, a narrow waist, clear skin, great hair, enviable boobs, a tight ass, and a high rating on the Neighborhood Bitch Squad's compliance-o-meter. Oh yeah, and an employed, upwardly-mobile, compassionate husband with a flat stomach, decent hair, limitless love for our children, and a genuine desire for me before all other women, Kate Upton included.
     Who decided this was a good idea?"
–-Jennifer Cooper